Sony Ericsson gives 20 phones to the custom ROM crowd, all Xperias to get CyanogenMod
12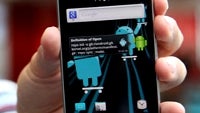 It's becoming somewhat of a trend for big Android phone manufacturers to cooperate with the modding and custom ROM community, and Sony Ericsson has entered the ring of cooperation as well.
After the creation of
HTCdev.com
and
Samsung giving away Galaxy S II phones to the modders
, then
hiring Cyanogen
, now Sony Ericsson is taking 20 of its Android phones to the modders and saying to fire at will.
There is a strong FreeXperia movement, which deals with custom ROMs for the Xperia Android line. The Timescape UI of SE offers pretty heavy modification of the stock Android interface, so the company deciding to cooperate with the ROM crowd is great news for Xperia owners. Both the FreeXperia and CyanogenMod teams have announced already that
the Cyanogen custom ROMs will be coming to all handset of Sony Ericsson's Xperia line released this and last year
.
Sony Ericsson's manager of developer relations, Karl-Johan Dahlström commented why they are giving away 20 Xperia phones and helping rogue developers with tools:
The reason for this is that we firmly believe in the openness of Android, and we are really impressed by the huge activity shown in our products. By being supportive and open, we hope to both learn from the open community, and also share knowledge when that is possible.
source:
Cyanogen
&
AndroidAuthority