Sony Ericsson details Android 4.0 Ice Cream Sandwich migration plan
3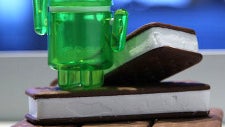 Right after
Motorola said it takes four to six months to update its phones
, almost simultaneously, Sony Ericsson has now released its detailed
Android 4.0 Ice Cream Sandwich (ICS) migration plan
. We've already previously heard that SE will update its whole 2011 Xperia portfolio to ICS, but to understand better why it has to take so long, we have to look at the process starting from the moment Google open sources ICS, going through all the necessary software adjustments and ending up with the lengthy certification process.
We've understood the process partly even now, but these inside details reveal some tiny details and add certainty to things we suspected. As we know, Google picks a partner for each major Android version and while inititally this was HTC, recently it's Samsung with the Nexus S and Nexus Prime. Now, this means that Samsung gets some early access to the source code and others like Sony Ericsson don't, so for them the work on ICS updates starts on November 14th, when the code is made available. Even before that, hardware partners like Texas Instruments (TI) and Qualcomm work on optimizations and drivers for their chips.
Interestingly, SE reveals that
ICS was partly optimized for TI chips
. For the Swedish-Japanese JV this is not exactly good news as it has used Qualcomm 8255 chips for its Xperia lineup so work has to start with changes down at the Hardware Abstraction Layer (HAL). Only then, SE starts working out its own visual flare on top of the Android skin and finally passes the result to carriers for testing.
Motorola has already revealed that
carrier testing
is an extremely lengthy process - think about two-month preparation and lab cycle of one to three months. SE agrees with that in its post, and also points out that the custom ROM community can easily bypass this step, which is a legal requirement for the phone maker.
"Contrary to what people may think, it is not the Bring up phase, but the Certification and approval phase that is the most time consuming process when it comes to getting a new software release out on our phones. This is one of the major tasks that are legally required from us as phone manufacturer, but is a task that the custom ROM community doesn't have to take into consideration,"
Sony Ericsson explains.
Now, you may want to visit the source link below for all the curious little details. Helps with that anger management when you wait for those ICS updates.