Songza will now account for weather in its playlist recommendations
3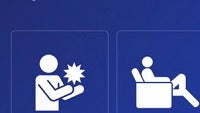 Songza is a nifty music streaming service with apps available for iOS, Android and Windows Phone. The service curates music lists based on your mood or activity. If you need something for a good workout, Songza has a list for that. Or, maybe it is Friday afternoon and you just got off work, there are lists for that as well. The list of "moods" available alone is long, from "aggressive" to "warm," or "gloomy" to "seductive," the folks at Songza have dozens of lists to suit your mood.
There are lists to suit your activity too. Maybe you are a developer and you need some good music to set the tone while you hammer away at code all night, yes, there are lists for that. Indeed, Songza has an impressive repertoire to cater to your inner feelings. There is just one thing missing from all the factors to cater to, the weather.
The weather has as great an impact on our moods as anything, whether it is guy that cuts you off driving or a person that holds the door open for you, the fact that is may also be sunny or rainy has the same effect on your state of mind.
That is why Songza has teamed up with The Weather Channel to offer up that perfect playlist suiting your mood that just might be reflecting the weather. With this new partnership, Songza will be able to tailor even more music goodness so you are listening to exactly you want (or need) to hear.
If you think that is cool, just wait to you see what Songza is working on for future enhancements. The developers will be looking at ways to analyze location data a little better so that if a pattern emerges, Songza will pattern its lists to your activities. For example, going to the gym on a regular basis, or on the way to the beach. Either way, the songs will play to suit your mood or even help you change it.
sources:
Songza
(Twitter) and
TechCrunch