Some Samsung Galaxy S8/S8+ users are complaining that Sammy is ignoring audio problems on the phones
77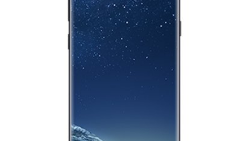 The latest issue to pop up on the
Samsung Galaxy S8
and
Samsung Galaxy S8+
is one involving the speakers on the handsets. Some are complaining that the audio is cutting out on their handsets while streaming YouTube videos, playing music, in the middle of games, and more. On Samsung's U.S. community forum, it is theorized that this is a hardware issue involving faulty wiring. Of course, that makes this a sadder tale for those who do have the problem, because a software update is not going to be able to fix it.
Several Galaxy S8 owners found that tapping or pressing hard about two-inches above the speakers will turn the audio back on. Doing it again will turn the speaker off. This would indicate that a connection inside the phone is loose. Over at XDA, some members are having the same issue with their units.
So what does Samsung have to say about this? Samsung is apparently telling those with the problem that it is a software issue and is refusing to exchange affected units for new ones. And while some are annoyed with the company's stand, others have found that rebooting the phone or doing a factory reset fixed the problem, which would seem to dovetail with Sammy's diagnosis.
It really is up to Samsung to make another statement about this issue one way or another. If it is a software issue, say so and let us know if there is an update coming to fix it. If faulty hardware is the problem, live up to it and replace defective units.
No matter how gorgeous a phone may be, if there is a problem with the audio, sales are going to suffer. And if there is an indication that customer service isn't at the level it should be, consumers have plenty of other options to choose from.
source:
SamsungCommunity
,
XDA