Some Nexus 5 orders now shipping
23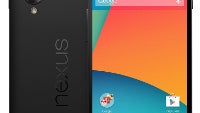 Here's some good news that might keep you up all night. Some of those who purchased the
Nexus 5
on Thursday might be amazed to find that some units are already out of the warehouse and on the way to buyers' hands. Was it just this afternoon that the eagerly awaited model was officially launched? Hard to believe.
Right now, the 16GB Nexus 5 in both black and white will leave the warehouse in 3 to 4 weeks. The 32GB model in black leaves the warehouse in 2 to 3 weeks while the 32GB Nexus 5 in white leaves in 3 to 4 weeks. The 16GB Nexus 5 models cost $349 while you can go up to 32GB for just $50 more.
Someone who ordered a white 16GB Nexus 5 has received the below shipping confirmation in his/her email in-box and we're guessing that even counting KitKat bars jumping over a wooden fence won't help this person catch any shut eye tonight. Anyone else receive word that their Nexus 5 has shipped?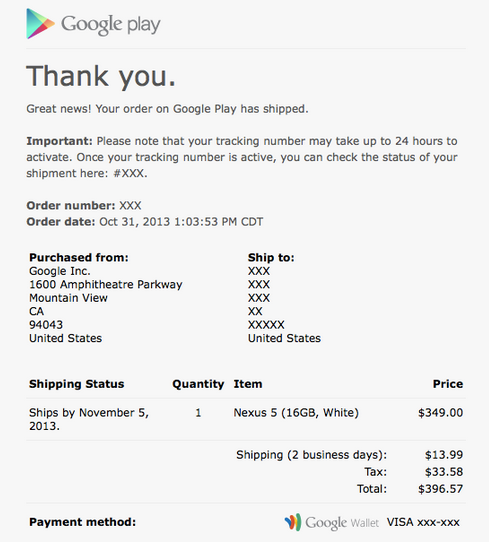 Some Nexus 5 orders are already shipping
source:
Phandroid