Netflix subscribers complain about seeing ads for content between episodes of certain shows
15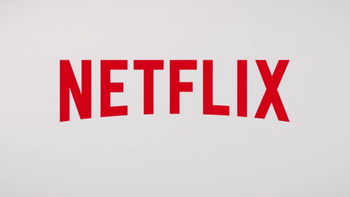 Usually if you are paying a subscription fee for streaming content on your mobile device, you don't have to watch ads. For example, those who pay Spotify $9.99 a month do not have to listen to advertisements while listening to streamed tunes. On the other hand, the free version of Spotify is supported by commercials. This is why some Netflix subscribers are apoplectic after having to watch ads for Netflix created content between episodes of certain shows.
In a statement, Netflix defended the practice by pointing out that the ads are skippable, and claims that showing them allows users to discover new content that they might want to view. On the other hand, judging by the response on Reddit, it would appear that subscribers are accusing Netflix of having their cake and eating it too.
Netflix calls these ads pre-roll trailers, and they are usually seen between episodes of Netflix's own shows. The video streamer has used pre-roll trailers before, but not between episodes like it is now. Considering that Netflix says that it conducts hundreds of tests each year to find a better way for subscribers to discover new shows to watch, there is a pretty good chance that the pre-roll trailers will eventually be 86'd.
"At Netflix, we conduct hundreds of tests every year so we can better understand what helps members more easily find something great to watch. A couple of years ago, we introduced video previews to the TV experience, because we saw that it significantly cut the time members spend browsing and helped them find something they would enjoy watching even faster. Since then, we have been experimenting even more with video based on personalized recommendations for shows and movies on the service or coming shortly, and continue to learn from our members.

In this particular case, we are testing whether surfacing recommendations between episodes helps members discover stories they will enjoy faster. It is important to note that a member is able to skip a video preview at anytime if they are not interested."-Netflix
Instead of pushing programming on subscribers, Netflix needs to realize that content worth watching usually is outed by word of mouth. That's how
Stranger Things
,
Orange is the New Black
and
House of Cards
became big Netflix hits, among others.