Some HTC Droid Incredible 2 specs leaked, is a world phone
12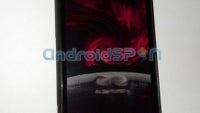 The
HTC Droid Incredible 2
has already been photographed with Verizon's logo, but before this leak, hard evidence about its specs has been missing. It was yesterday when that state of things changed as the handset popped up in Big Red's internal system and disclosed some details about itself.
Sadly, this leak doesn't reveal the full specs of the handset, and yet it shows a few hardware features. To start with, the HTC Droid Incredible 2 is to pack two cameras - an 8MP rear one, which is capable of recording HD video plus a 1.3MP front-facer.
It's set to be one of the few world phones in Verizon's line-up (it packs both CDMA and GSM radios), i.e. you can use it abroad with GSM networks, which is definitely something we would like to see with this handset. Moreover, it's expected to have a 16GB built-in storage and DLNA capability.
We can clearly conclude from this document that the new Droid Incredible won't be launched before April 12 (rumors claim this beast will be set free on April 28), as it's to offer a new "Sync & Connect" feature that "will provide multiple e-mail and address books in one place". The feature itself will be launched on April 12 and will come pre-loaded on the HTC Droid Incredible 2 when it's released.
Also, it's to sport a 3G hotspot capability, which will cost the affordable $20 for 20GB a month.
Previous rumors
about this phone claim it's to offer a second-generation Snapdragon processor clocked at 1GHz, a 4-inch LCD display and 768MB of RAM. As of now, all indications point to the fact the HTC Droid Incredible 2 won't be an LTE-enabled device.
source:
Android Central