Some Apple iPhone 8 and Apple iPhone 8 Plus users report static noise during calls
53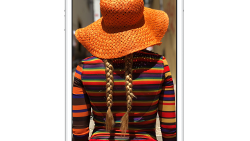 It might have escaped many of you that the number one reason to own a smartphone (besides showing off and impressing others) is to make calls. If there is a problem and you can't hear the other end of your conversation crystal clear, that is as much of a problem as a bug in the browser is. As it turns out, several
Apple iPhone 8
and
Apple iPhone 8 Plus
users are complaining about hearing static through the pair's earpiece during cellular phone calls.
The static is not showing up when the call is heard over a headset, or if the speaker phone feature is in use. The noise can be heard when using FaceTime, which would seem to indicate that it is a software problem and is not an issue with one or more carriers.
Apple has told those with the static noise to factory reset their phone and use an iCloud backup to set it up. But this has produced hit and miss results. Even exchanging a static-filled iPhone 8 or iPhone 8 Plus for a replacement model hasn't done the trick either. The good news is that Apple is looking into the problem and hopefully the company has news for us about this shortly.
The static is widespread, appearing with Wi-Fi calling and VoLTE enabled or disabled. If you are experiencing the same problem, feel free to tell us about your experiences by dropping us a line in the box below.
source:
MacRumors