Sleek Chromecast speaker with a vintage feel: Solis SO-7000 hands-on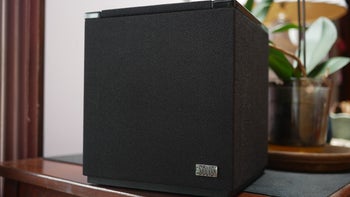 What's the first thing that comes to your mind when you hear the word Solis?
Probably something, like, related to the sun or something, right? Well, you're wrong. Solis is a speaker manufacturer that offers some uniquely styled speakers with a focus on packing a punch for audio and features for better usability. Not to mention their products are competitively-priced. The Solis SO-7000 is one great example of this. Selling for $299, this 360-degree Bluetooth speaker adds Chromecast compatibility to its connectivity repertoire, while offering sleek looks and big sound to match.
Design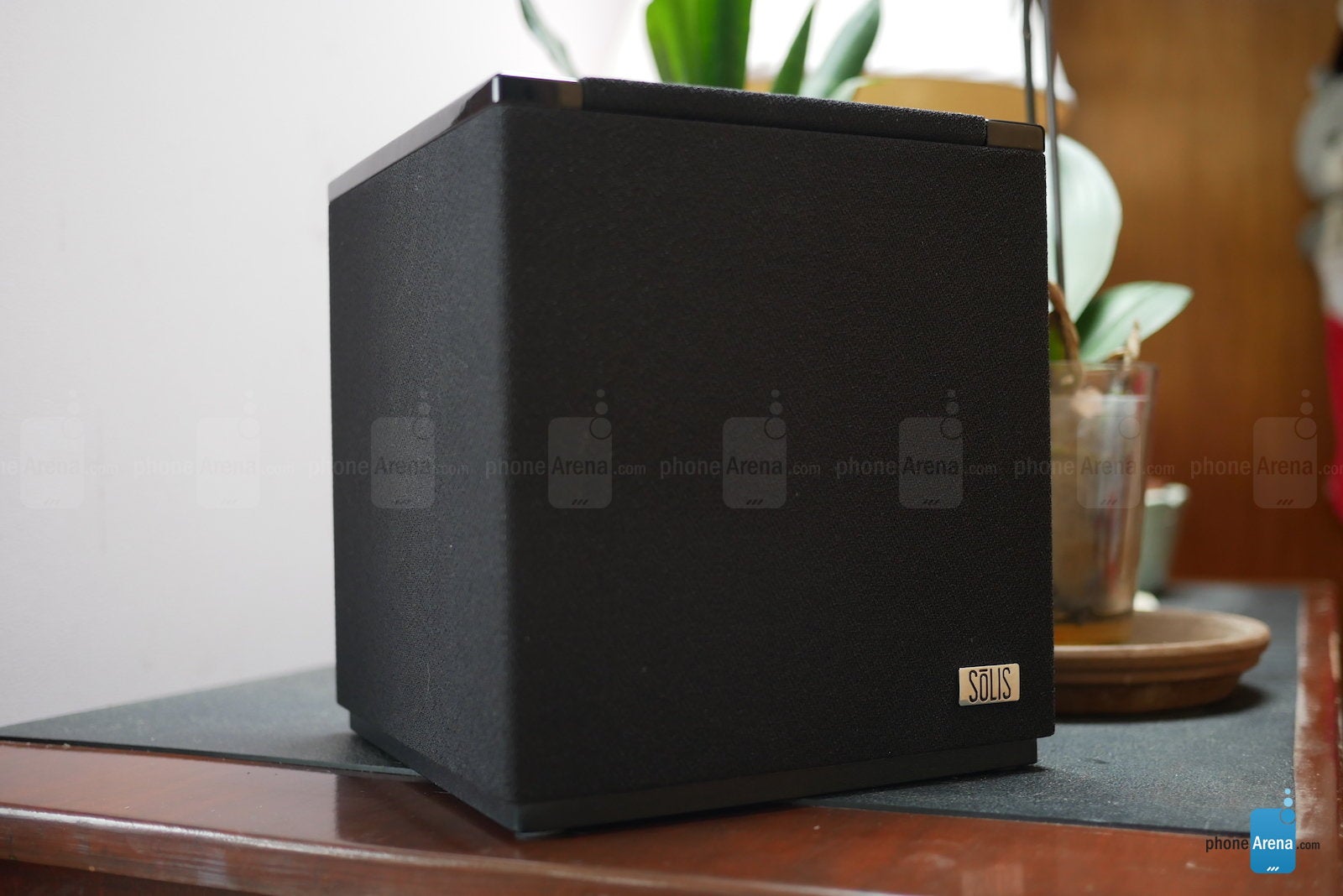 The Solis SO-7000 takes a firm step away from the rounded, often tubular designs of other 360-degree Bluetooth speakers. Shaped like a perfect cube, this speaker will stand out with its sharp angles and somewhat anachronistic style. Constructed of a wooden frame and thick sturdy plastic accents, the build quality feels exceptional. The stretchy speaker fabric, which wraps around the entire device, also lends itself to a more vintage feel as it uses a more traditional fabric not meant to keep out water or dust. Even the controls on top of the device look more like buttons from a CD or cassette player. We rather like the aesthetic of the SO-7000, and although the boxy-ness is non-traditional for speakers today, the overall look of the device is subdued, tasteful, and therefore quite versatile.
Unfortunately, you can't take this beaut' around with you, as it lacks a rechargeable battery, but given its hefty build and furniture-esque quality, we're quite OK with the idea of sticking this piece in a room and leaving it.
Functionality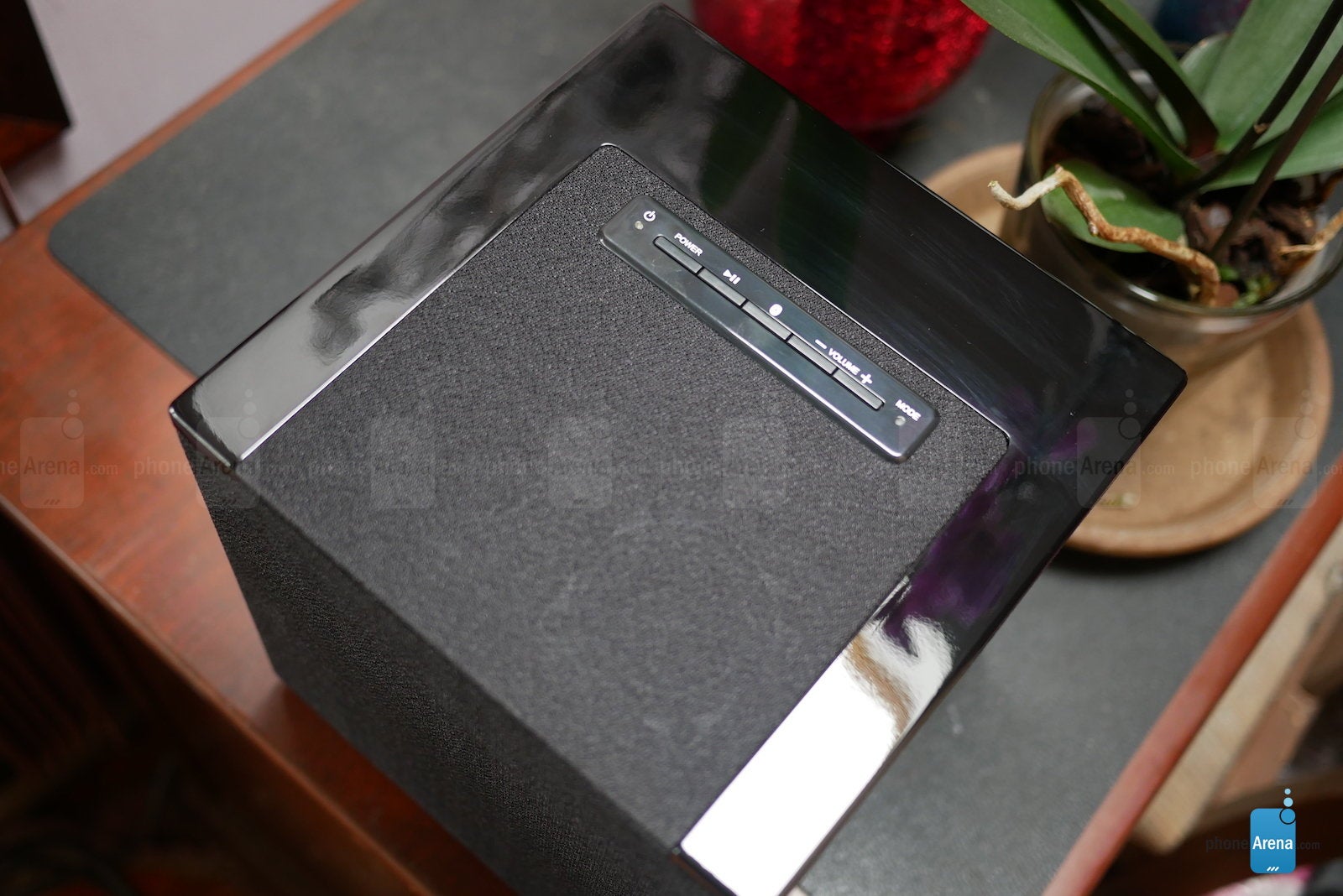 As far as Bluetooth speakers go, the SO-7000 is a pretty straightforward speaker. Next to the volume, play, and power buttons, is one for Bluetooth pairing, which pairs easily. Much to our chagrin, the theme of anachronism continues here with the inclusion of only Bluetooth 2.0. This had us losing connection to the speaker around the 40-foot mark – not the worst performance, but Bluetooth 4.0 would certainly do better.
The SO-7000 does pack a handy trick, though, in its Chromecast compatibility. So, not only can you use Google Assistant from your phone or Google Home to control volume and playback on this speaker, but it can also stream music through Wi-Fi (Chromecast) from a compatible device such as computers, Android phones, etc. This feature also allows the SO-7000 to be used as part of a multi-speaker, whole-home audio setup along with any other Chromecast enabled speakers – a perk we love to have in tow.
To be clear, Google Assistant isn't integrated into the speaker, nor are any music-streaming services, but its built-in Chromecast capability allows it to be controlled by the Google Home app, and Google Assistant for streaming audio playback and controls.
Sound Quality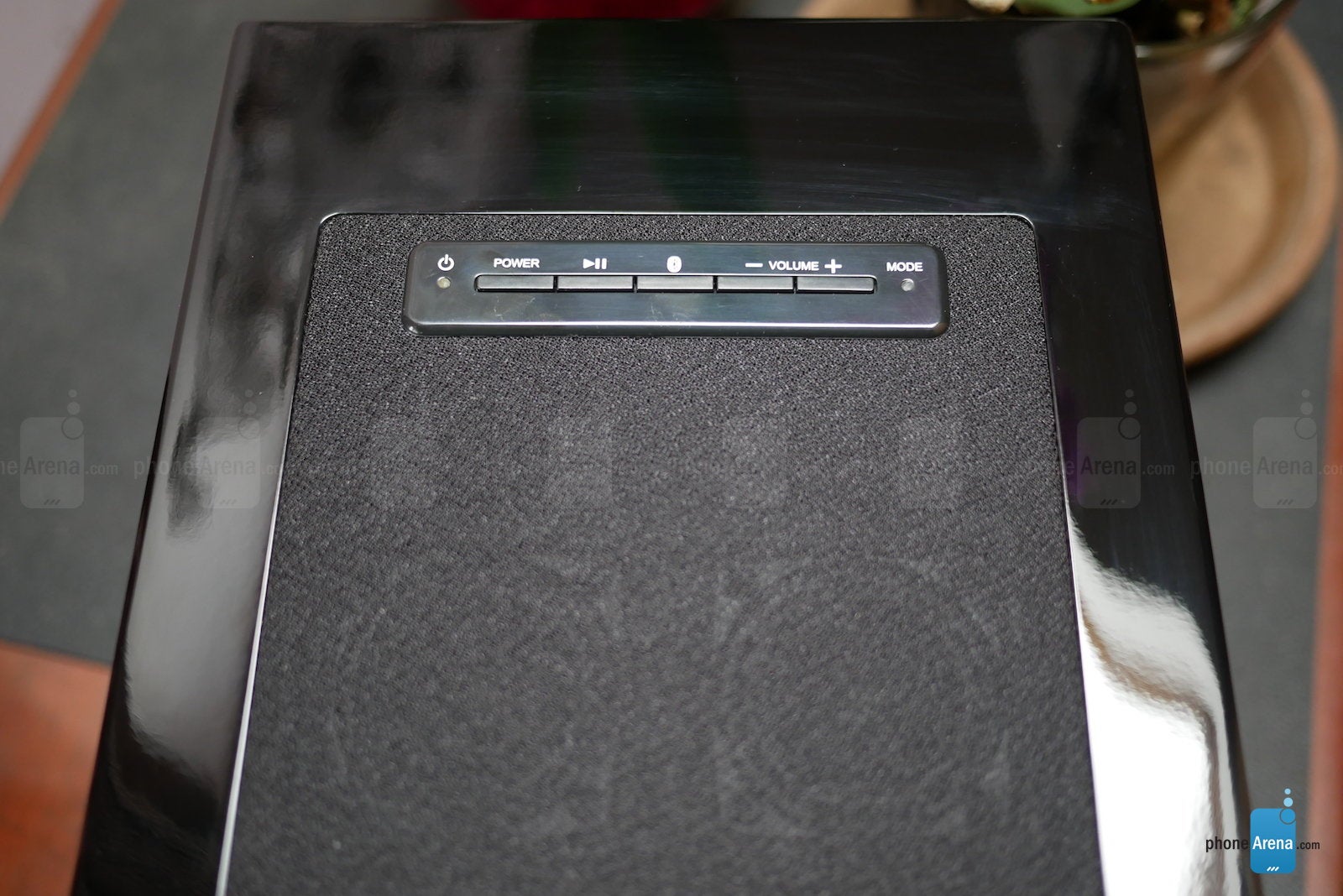 While you can sync the SO-7000 with multiple speakers at once, you certainly won't need to if your aim is to fill a large room – this speaker does a good enough job of that on its own. Sound quality on this speaker is excellent, offering clear and distinct highs, while the 5-inch sub-woofer competently doles out reverberating, punchy lows. Even better is the speaker's ability to remain well-balanced and clear throughout its entire volume range. Often, speakers (both portable and not) tend to take off a bit of bass at top volume or can get slightly distorted and muddy. We found no such instances of this with the SO-7000 regardless of genre. Top volume on this speaker is nothing to sneeze at, but there are some around this price range that can get a bit louder, though they may not maintain their sonic composure as well as the SO-7000.
Conclusion
The Solis SO-7000 is an impressive, hidden treasure of a speaker. Its sleek, almost vintage looks and premium build quality set it apart from most Bluetooth speakers on the market. While its angular shape seems counterintuitive to 360-degree sound, audio is very well-distributed. Loud, bassy, crisp sound marks the sound signature of this speaker, and Chromecast compatibility ratchets up the value with multi-speaker, whole-home audio capabilities. It's hard to find much fault with this speaker, and though its $300 price tag may be perfectly justified, it may have some trouble grabbing consumers over better-known brands. Our advice? Don't let unfamiliarity stop you from checking out a great speaker.