So, what do you think of the Galaxy S8 and S8+? (poll results)
23
This Wednesday marked
the long-awaited reveal of the Samsung Galaxy S8
, bearer of the official "most leaked smartphone ever" title. Even though the biggest surprise of the launch event was
that ostrich ad
, in that moment all eyes in the tech world were on Samsung, waiting to see first-hand what one of the biggest smartphone makers in the world has in store for its fans.
The S8 is something of a departure for the company, a fact that is apparent from the very first time one looks at it. The most noticeable change from its predecessors is its revamped design, which is considerably taller, and relies heavily on Samsung's so-called "Infinity Display". There's also the upgraded internals, as well as the company's newfound love for artificial intelligence, as evidenced by Bixby's existence. So we asked you, our readers, whether you planned on buying one, and the results mostly speak for themselves.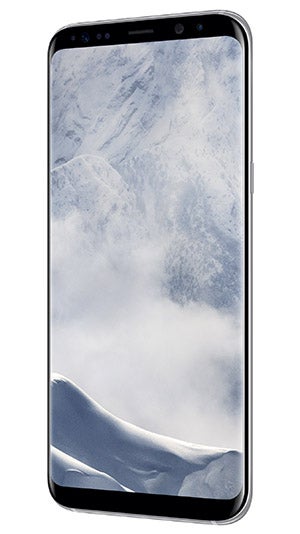 A majority of our voters said that they plan on buying the new flagship: 26.7% want the smaller S8, while 24.4% chose its larger sibling, the S8+. Combined, that gives us 51.1%, which is a pretty large number, but not really that surprising. People have had a lot of time to consider their options, as pretty much the only thing that hadn't leaked well in advance was the price.
And that same price might actually be the biggest dealbreaker for many users –
starting at $750 for the smaller version
, it's a hefty pill to swallow even for a flagship, and is also $50 more than the S7 edge. So even if we jokingly referred to the device's large frame in our "no" option, it's clear that this isn't the only problem one might have with the S8 – there's also the price, the odd fingerprint sensor placement, the virtually unchanged battery size from the two S7 models, as well as Samsung's custom software, which has historically been one of the worst aspects of owning a Galaxy device. So while that 15.7% of people outright dismissing the S8 might seem small, it shouldn't be taken lightly, considering it came right at the peak of the device's hype campaign, despite Samsung's best effort to convince customers of its newest flagship's merit.
And lastly, there's the undecided camp, which accounted for 33.1% of our voters. There's a lot to consider here: 2017 is shaping up to be one of the most interesting years for smartphones, judging by what's come out so far, as well as what we have only heard rumors about. Samsung has found a new-ish competitor in the face of LG with its own
G6
, which promises most of the S8's features at a cheaper price. And outside of the Android camp, there's also the promises of a
radically new iPhone model
, as well as the refreshed versions of last year's Apple flagships, and many people might prefer to wait until their release before they make a definite choice.