So, the Galaxy Note5 lasts over 8 hours of constant use - do you still care about its non-removable battery?
99+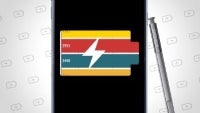 Holla, amigos! So, the news of the Samsung abandoning the removable battery (not to mention the SD card slot for memory expansion) in the Galaxy Note5 left many of you frustrated, to say the least, and that was not nearly the final blow! Mere minutes into the phablet's official reveal, we got to learn that Samsung opted for a 3000mAh battery to feed the Note5's mains, shaving off 220mAh from the battery capacity of its esteemed predecessor, the
Galaxy Note 4
. Not exactly the greatest turn of events when it comes down to long battery life, huh?
Or is it, really? In the end, the Galaxy Note5 performed admirably on our battery test, which measures how long a smartphone survives during an intense simulation of constant, non-stop on-screen usage. The phablet took its last breath and collapsed in
a long 9 hours and 11 minutes
— not only is that an hour and a bit over your average 8-hour workday, it's also nearly half an hour on top of the Galaxy Note 4's result in the same test!
That's a remarkable achievement, both in terms of technological progress and practical usability, as the Note5 lasts long enough to carry you through 9 hours of constant use. That's a lot of time to spend with a smartphone! Moreover, the Note 5 includes the Ultra Power Saving Mode, which will be able to squeeze precious minutes of use when the battery indicator starts glowing red, and in addition to that, the phablet wields fast charging - 10 to 30 minutes on the charger, and you'll get a sizable amount of usable time.
With these things in consideration, we couldn't find ourselves sobbing after the removable battery. The Note5 seems to got you covered in all but the most extreme scenarios, when there's absolutely no means to charge your exhausted phablet. Under such conditions, in which, let's face it, average users don't find themselves into that often, popping a fresh battery in place of the empty one and going for another 9 hours would have been convenient, no doubt. But how many of you out there walk around with spare batteries on you? Neither us, nor our friends and relatives do, but they do carry USB power banks on trips, and they never complain!
Still, this is strictly our experiences and opinions. We invite you to share yours by voting and letting us and everyone on PhoneArena know what do you think about the omission of a removable battery in the context of the Note5's excellent battery life result!