Snapdragon, Exynos, Apple AX: which is your favorite mobile processor line?
99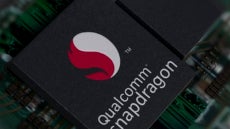 Thanks to the ARM architecture, mobile chipsets have had an amazing journey in the span of just a few short years, reaching the jaw-dropping 14nm culmination we are at now, and moving towards the
10nm production method
. In the process, some of the screeching fast silicon that our phones and tablets are equipped with managed to rival the clocked speeds and processing power of laptops even.
There is a trend for paying less and less attention to the chipset your phone is equipped with, as even lower midrange ones now come with 64-bit support, multicore configurations, and can run anything that Android, iOS, or Windows Mobile throws at them. If not for an
overheating debacle
or two, like the one that swirled around Qualcomm's current Snapdragon 810 darling, the average user wouldn't even look at what's driving their phones, since at that level of processing power, most lag or stuttering is usually due to software optimisations, rather than lack of clock cycles.
Not all mobile chipsets based on the ARM architecture are created equal, though, and there is usually an area where one excels before the others. Qualcomm, for instance, bundles its Snapdragon line with the most complex 4G radios that support record numbers of LTE bands without interference, as well as plenty of other adjacent connectivity options. Samsung's Exynos portfolio is usually at the bleeding edge of processor foundry technology, always shattering the nanometer barriers on its way downwards. The up-and-coming MediaTek offers one of the best value-for-money mobile chips, and is a
deca-core pioneer
, while Apple's AX line is custom-made to bring the best out of iOS and iDevices, while shattering a single-core benchmark or two with each new release.
This is why we wanted to ask you if you have a favorite mobile chipset line, one you think offers superior value and features, or if you aren't that interested what makes your phone or tablet tick. Take your pick, and sound off below.