Snapdragon 810 features detailed in video demos: 4K video streaming, LTE call continuity
12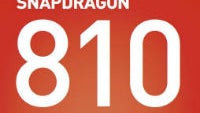 Qualcomm's press conference at CES just folded, and with it many announcements, big and small. Out of the things that Qualcomm talked about and presented, we are, naturally, most interested in the mobile chipset realm, and the silicon giant didn't disappoint.
LG introduced
G Flex2
a bit earlier in the day, the first phone officially announced with the latest commercially available Snapdragon 810 powerhouse from Qualcomm, giving the green light to the many awesome features that this silicon will bring to our phones this year.
The chip designers from Qualcomm have outed a set of videos that introduce us to the most important extra possibilities that Snapdragon 810 has in store for us, like 4K video streaming and LTE-to-Wi-Fi call continuity cameo. These come on top of much faster processing speeds and beefier graphics rendering that the 810 flaunts. Watch the video demos of Snapdragon 810 below, and salivate over the upcoming 2015 flagships that will be outfitted with this ticker.