Snapdragon 800 and 8MP front-facing cam penciled for next Oppo Find smartphone
24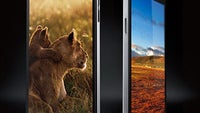 Remember the
Oppo Find 5
– a high-end Android smartphone that we
reviewed
back in February? Don't worry if the name doesn't ring any bells. After all, the company has yet to make a name for itself on the mobile device market. That doesn't mean, however, that its products aren't good. Quite the opposite – the Find 5, which stands out with its impressive hardware specs and great value-for-money ratio, is a smartphone worthy of attention. And if latest rumors are to be trusted, Oppo is already working on a successor.
The next Oppo Find, allegedly scheduled to launch this fall, may be among the smartphones to sport a Snapdragon 800 SoC. That's the fastest piece of mobile silicon that Qualcomm has to offer, meaning that we're once again dealing with a high-end device. Further specs include a 5-inch display with 1080p resolution (of course), 2GB of RAM, 13MP main camera, and believe it or not, an 8MP front-facing cam. Actually, the latter feature doesn't surprise us that much as Oppo is no stranger to
smartphones with capable front-facing shooters
.
But as the case is with all rumors, all of this is unverified information being tossed back and forth. It might turn out to be inaccurate, so it's not advisable to get your hopes up too high. Chances are that we'll learn more about the rumored next Oppo Find smartphone in September, when it is expected to be announced officially. In the meantime, don't hesitate to check out the Oppo Find 5 on the company's web page, where it can be bought for $500 unlocked.