Snapchat puts some money behind shopping app Spring, a prelude to buy clothes in a snap?
2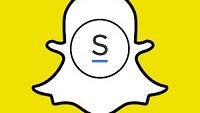 For a photo and short video messaging platform, Snapchat has done a remarkable job at diversifying the medium while still remaining faithful to its roots of sharing media in a self-deleting fashion.
Through its Discover portal, Snapchat delivers content from a variety of providers from CNN, to Yahoo!. It has also partnered with Square to create Snapcash, which allows you to process payments or send money to friends using the app.
That arrangement may also play a role in helping Snapchat be a vehicle for buying goods. It is being reported that Snapchat has invested in the popular shopping app, Spring. The shopping app launched last year and connects you to browse hundreds of brands of clothing and jewelry. In the short time it has been available, Spring has received praise across the board.
Part of Spring's appeal is the ease of use. The once things are set up, the checkout process is probably the quickest of any mobile app, and it will also push alerts to your favorite brands and fashions. Those two pieces alone seem to be a perfect fit for a platform like Snapchat.
Neither Spring, nor Snapchat had any details to offer about any investment agreement. Spring just finished raising about $25 million in funding last month, and Snapchat was not part of that group of investors. It would seem that Snapchat is part of an available option which could add an additional $5.7 million to Spring's coffers.
What might this mean to Snapchat users? In the near term probably very little, but we can envision a brief video or photo of something quite fashionable flashing across the screen with an invitation to purchase said item using Snapcash. Would you buy a dress or pair of shoes that way? While you ponder that, check out Spring in the slides below, and if it touches the right fashion nerve, we linked the apps for you.
Spring – Go Shopping for:
Android | iOS
source:
re/code