Snapchat developers know they dropped the ball on Android development. Will prioritize the platform over iOS going forward
12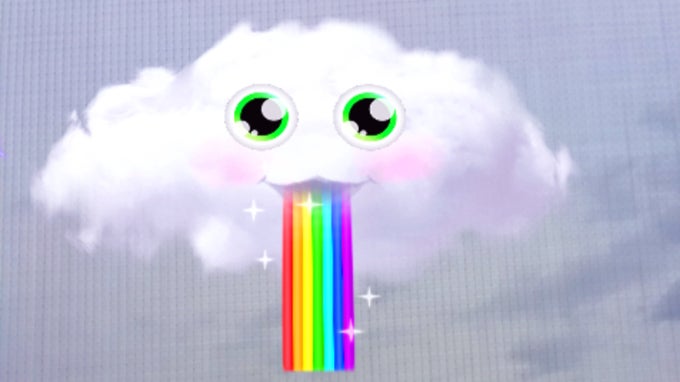 Android users don't care much for puking clouds, but could it be due to bad performance?
It's no secret that app and mobile game developers often choose to build their software for iOS, before porting it over to Android. The same goes for adding new features to already existing apps via updates. The reason is simple — iPhones are extremely popular and there's much less fragmentation (difference in internal components, screen size, resolutions, operating system tweaks, et cetera) between the different models, so it's both easier to make an app that works reliably across devices and to put it on a marketplace that can reach millions of users. Even Google has had moments where it
updates its own apps for iOS first
before pushing a patch to the Play Store.
It's also no secret that Snapchat has been feeling quite a bit of pressure from
Facebook
and
Instagram
since both have incorporated their own version of Stories — a feature that was Snapchat-exclusive not long ago and was attracting tons of users to the app every day. Ever since Instagram basically copied the disappearing, 24-hour photo posts, the friendly yellow ghost has seen a drop in user activity and is now working actively to try and get some traction back.
Now, in its S-1 (Securities and Exchange Commission filing, used to register a company's securities), Snap has publically affirmed that, driven by the fact that most of its userbase is on iOS, it has spent its resources on
developing for the iOS version
of Snapchat much more than for the Android one. Furthermore, the company admits that its product has had a number of technical issues on various Android devices, and believes that this has caused the noticeable drop in daily active users on the platform over the latter half of 2016.
Snap now sees the need to grow, and gaining a stable footing among the Android users is a primary way of doing so. The company also does not exclude the possibility of Android smartphones becoming more popular than iPhones at some point in the future, so relying too much on the platform that's big today might turn out to be the losing strategy tomorrow. For those reasons, Snap will now flip its plan and prioritize on developing for Android, emphasizing on stability (operability) on various smartphones with the operating system.
Are you a Snapchat user on Android? Have you been deterred from using the app by previous bugs? Does the promise of updates and stability in the near future make you want to give the app another chance?