Smartphone fingerprint scanners – what else should they be used for?
16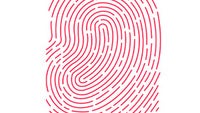 The Touch ID fingerprint scanner is one of the many cool features built into the
iPhone 5s
. It can be used instead of a lock screen PIN, as well as a substitute for the user's iTunes password. And from the looks of it, Apple's smartphone surely won't be the last handset to offer the perk – HTC just announced its
One Max
phablet, and as expected, the handset is equipped with a fingerprint scanner on its back. Again, it can be set to replace one's lock screen pattern, or to launch the user's favorite apps. Yet strangely, that's pretty much all that the fingerprint scanners on these smartphones are used for, even though we can see them being useful in other scenarios as well. Allow us to explain what we have in mind.