The demand for more customizable smartphones is growing significantly, study says
13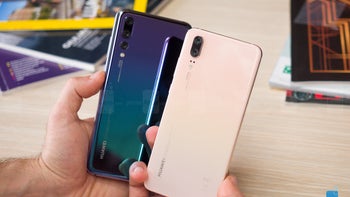 In an industry where
smartphone manufacturers
are finding it increasingly difficult to differentiate their products from the competition's, a new report claims the demand from consumers for more customizable products shows no sign of slowing down any time soon and may lead to drastic changes in the way companies operate.
Looking at the trend in detail, it appears manufacturers may eventually be forced to move away from the process of high-volume manufacturing, switching this out for lower numbers that allow for products to be easily modified according to consumer needs. All of this is further backed up by research carried out by
Protolabs
that states that more than half of millennials wish they could upgrade their devices more frequently. Furthermore, 86% of buyers claim personalization is an attractive feature, while over 60% would be more than happy to pay extra for more customization choices. Nevertheless, it's worth pointing out that the people surveyed expect products to arrive within three days, suggesting they aren't willing to wait for the luxury.
Ultimately, this desire in the market will only continue to grow going forward, forcing companies to offer a wider variety of product personalization in the future. In the meantime, though, certain companies do seem to be taking note. After all, Samsung is reportedly looking to introduce
an expanded color range
with its
Galaxy Note 9
in August, while Chinese giant Huawei aimed at enticing customers with its unique
P20
and
P20 Pro
color variant. On the other hand, Motorola is also promoting customization with its Style Shell
Moto Mods
that are compatible
with Moto Z devices
, although these are only temporary solutions to the problem. In fact, when it comes to the long-term picture, smartphone manufacturers may eventually be forced to introduce a system similar to that of Motorola's old
Moto Maker
that debuted back in 2013 but was ultimately scrapped years later in favor of traditional manufacturing methods that allow for minimal levels of personalization but significant cost-cutting.