Motorola Moto Z3 Play doesn't have a 3.5mm headphone jack, but comes with an adapter
11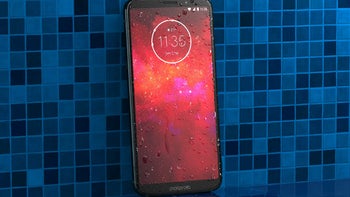 Headphone jacks on phones are slowly dying out as phone makers are following into Apple's footsteps, and currently, just a handful of manufacturers include a headphone jack on their phones.
Does the Moto Z3 have a headphone jack?
Since 2017's
Motorola Moto Z2 Play
features a standard 3.5mm headphone jack, you might be expecting the new
Moto Z3 Play
(announced earlier this month) to come with a similar good old audio jack. But that's not the case, and the Z3 only offers a modern USB Type-C port.
Fortunately, Motorola decided not to completely alienate fans of old-school headphones, so the retail box of the
Moto Z3 Play
will include a USB Type-C to 3.5mm adapter (at least in the US). The box also includes a proper USB
Type-C cable
, and a Turbo Charger. There are no earphones whatsoever, so you'll have to use what you already own, or purchase something new.
The
Moto Z3
Play is already available to buy in Brazil, but not in the US. Nevertheless, the smartphone should be released in the coming weeks or months - unlocked, as well as via Sprint and US Cellular. The official price of the Z3 Play is $499, and Motorola is throwing in a free Power Pack Moto Mod with each purchase. Normally costing $49, the Power Pack Moto Mod provides the Z3 Play with
"up to 40 hours of combined battery life"
.
While waiting for Motorola to release its new handset in the US, you can find out more about it from our
Moto Z3 Play hands-on
(video included).