Smartphone buyers prefer an ever-larger screen - 4.5" takes over 4.3" as the sweet spot
48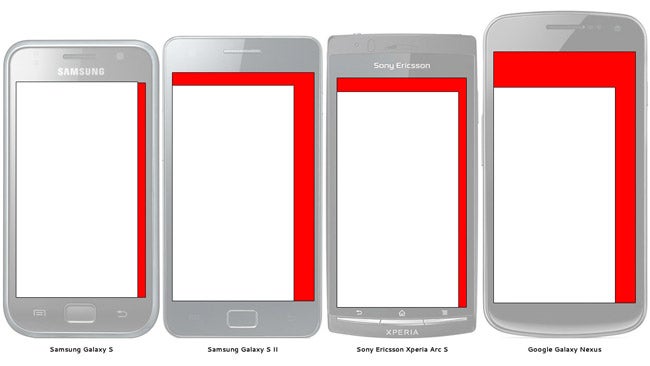 Research firm Strategy Analytics (SA) came out with its latest "Smartphone Size Preference" report, examining trends that appeared in the second half of last year. It turns out that, while 4.2"-4.7" devices were the norm then, the users placed their preferences at 4.5" on average.
That is a departure from the 4.3" average in the 2011 report, and seems to have always been on the rise, ever since Apple introduced the first iPhone back in 2007. Well, even Apple departed from its 3.5-inchers last year, and is
rumored to consider going even bigger in 2014
.
Given the trends this year (cough,
Galaxy Mega line
, cough), and the onlsaught of 5" flagships, SA might be updating their preferrable screen size survey to 4.7" in the next report. We doubt that the trend will continue much further, though, unless Samsung finally stops dragging its feet with the
foldable and rollable YOUM display
phones.