Skype Lite is causing a Bluetooth bug that hogs audio functions on phones running Oreo
7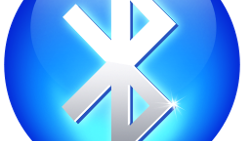 So let's say that you are using Bluetooth on your Android Oreo powered handset so that you can play music over your car's audio system. As soon as you connect to the car's speaker, your phone appears to be connecting to a phantom incoming phone call. There is nothing on the dialer suggesting that a call was received. Since the car's audio system thinks that it has to turn over control of the speaker to a phone call, albeit one that doesn't exist, the music you wanted to listen to is replaced by silence.
Last month, a thread was started on the Google Issue Tracker site and as it turns out, a possible culprit was discovered. It seems that if you remove Skype Lite for Android, this bug goes away. Therefore, you don't have to be a genius app developer to figure out that uninstalling Skype Lite from your handset is an easy workaround for this problem. You can replace Skype Lite with regular Skype, and it won't hijack your streaming audio.
However, there is no guarantee that this is the only app that is causing the problem, since some of those complaining about the issue never had Skype Lite on their device. For now though, if the phantom calls have been an issue, preventing you from streaming over Bluetooth, check to see if you do have the app installed. And if you do find Skype Lite on your phone, you know what to do.
Skype Lite offers most of the same main features that Skype does, but will work on older internet networks, including those running 2G. Data and files are compressed, including conversations, photos and videos.
source:
GoogleIssueTracker
via
AndroidPolice