Sky TV apps hacked, removed from Google Play Store
7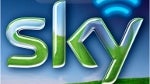 The Syrian Electronic Army, already considered responsible for hacking into a number of web sites and an attempt to break into the water supply in Haifa, is taking the credit for the
hacking
of Sky TV's Android apps and Twitter account on Sunday. The usual header in the Google Play Store was replaced with the SEA's logo and a terse sentence stating that the "
Syrian Electronic Army Was Here
".

Sky TV's tweet warns users about the hacking
BskyB sent out a tweet from a safe Twitter account warning those who have installed the Sky TV apps to
remove them
and await further instructions on when to re-install them. For now, the apps have also been removed from the Google Play Store.
For Britian, this just adds to the unease in the country which started last week with the beheading on a public street of a British soldier in what has been called a terrorist attack. Cellphone cameras caught video of one of the alleged suspects in the slaying with bloody hands holding some of the weapons used in the attack. That was followed by an incident aboard a commercial plane that resulted in a military jet being scrambled to escort the plane down for a safe landing. Nerves in the country are certainly frayed.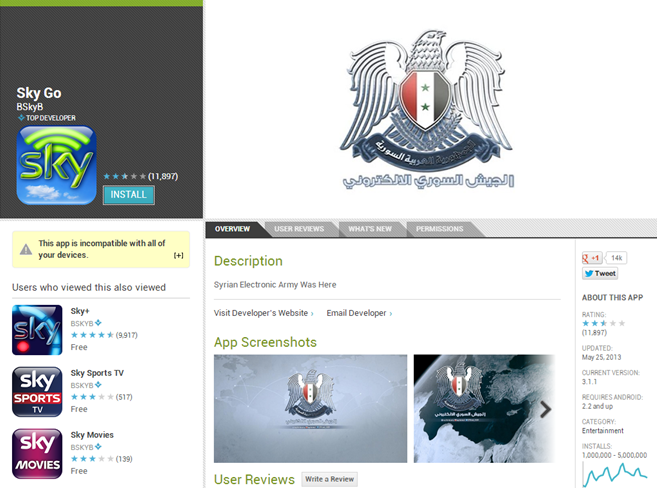 The Syrian Electronic Army has hacked Sky Tv's apps
source:
AndroidPolice
via
AndroidCentral