Skipping stairs - Samsung goes from 14nm straight to 10nm mobile chips!
71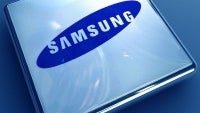 We don't know what kind of stimulants Samsung's semiconductor division employees use... but we want them! Just weeks after it formally introduced the industry's first
14nm FinFET mobile application processor manufacturing process
- the one that made the octa-core Exynos 7620 inside the upcoming Galaxy S6 and Galaxy S6 Edge possible - Samsung took the stage at Frisco's ISSCC to claim dibs on the 10nm FinFET process!
Although it will be a while - about two years, reportedly - before the 10nm chip-churning machinery is set in motion, it's safe to say that successors to the Galaxy S7 and iPhone 6s will have small and power-efficient 10nm chips ticking inside their shells. According to Samsung, the achievement is a major step in the evolution of Internet of Things devices, where size and economy of components are of key importance - especially in the tight constraints of wearable devices.