Six months after arrest, AT&T iPad hacker pleads guilty
2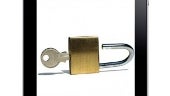 The 26-year-old iPad hacker that breached the AT&T network security and came away with 120 000 email addresses worth of iPad booty, has pleaded guilty, six months after he was arrested.
The other team member of the Goatse Security dynamic duo that found the security breach is still negotiating his plea agreement, but Daniel Spitler is pleading for to 12 to 18 months of prison time, due to his cooperation, which is a far cry from the 10 years maximum.
The hacking group claims they just wanted to expose the security vulnerabilities in AT&T's iPad accounts, and came back with the email addresses and other personal info of people like New York Mayor Bloomberg and Rahm Emanuel. The iPad on AT&T account hack was ingeniously called "
the iPad 3G Account Slurper
".
source:
ComputerWorld
Recommended Stories