Six iPhone 6 Plus features that are missing in the Galaxy Note 4
99+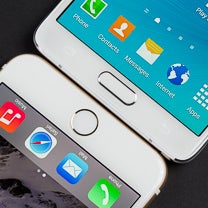 Say what you will about
#bendgate
, screen-to-phone ratios, and pricing schemes, but the
iPhone 6 Plus
is proving remarkably successful for Apple, certainly much more than the
iPhone 5c
experiment last year. Granted, the
iPhone 6
might be
outselling the largish 6 Plus in a three-to-one ration
, but that was largely expected, and
Apple reportedly ordered just 10 million
of those to be made initially, in comparison with three or four times more iPhone 6 units. It might have to revise the orders to the supply chain upwards, though, but in the meantime the iPhone 6 Plus, as the only phablet in the Apple universe, is selling pretty well.
When we look outside, though, it faces a very stiff competition from all the Android phones with 5.5" or larger displays, which most every manufacturer now has in their portfolio. Chief among those is, of course, Samsung's Note line, which arguably started all the big-screen craze, and what better handset to size up the 6 Plus against than the newest member in Samsung's phablet family, the
Note 4
. Check out six features that the loaded Note 4 doesn't have compared to the iPhone 6 Plus, and tell us whether you agree with that list, or not. Of course, we will be making the reciprocal checklist as well, but for now here's the scoop.