Six Apple Store employees nabbed in iPhone theft ring
22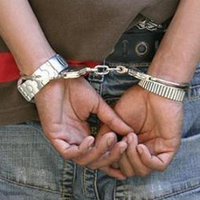 Sometimes it is those on the inside that you need to be worried about the most. In Fort Lauderdale, six Apple Store employees were snagged by the cops, as law enforcement smashed an iPhone theft ring that worked out of an Apple Store at the tony Galleria Mall. The six worked together to rip off the store out of 600 iPhones, valued at half a million dollars.
The scheme involved a number of thieves who wandered into the Apple Store, pretending to be customers. In the store, these "customers" would be helped by one of the six employees in on the scam, who would exchange a stolen iPhone for a brand new unit. The Apple Store employees who helped the transactions go through, were paid between $45 and $75 per unit for facilitating the exchange.
The cops arrested former Apple Store employees Devon Persad, Daniel Michael Scotti, Adam Alvarez, Anthony Joseph Tranchida, Sadia A. Dandia, and Otis Jerrell Ferguson. A seventh person arrested was Best Buy Mobile employee Sean Flynn. Flynn provided a list of serial numbers from smartphones on the shelves at Best Buy Mobile, to the other criminals. These numbers were used on the new iPhone models stolen from the Apple Store.
The cops are looking to identify those who brought the stolen phones into the Apple Store. They are also still looking to find the buyers of the new units that the stolen phones were exchanged for. A Broward Country prosecutor says that the phones were probably sold overseas.
The scheme was discovered when the stolen phones sent in to Apple from the Apple Store, sent off alarms in Cupertino. At the same time, some customers of the Best Buy Mobile store were complaining that they could not get their newly purchased iPhones to work. That was because their serial numbers had been stolen by Flynn and used on the new handsets smuggled out of the Apple Store.
Thanks for the tip, Suzanne!
source: Sun-Sentinel