Siri to get more capable and open-minded in time for iOS 10, might land on OS X as well
2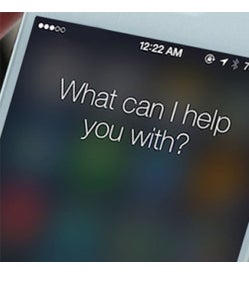 Apple will be unveiling a lot of
new and exciting things at WWDC 16
, no doubt about it. Rumor has it that
Siri will be coming to OS X
, and it sounds like she'll be more capable and broad-minded toward working with other apps. What that basically means is that Siri will be able to do tasks for you within different apps – say, order a pizza, book tickets for a movie or check for important events in a calendar app. Thing is, Apple will have to open Siri to outside developers in order to achieve this vision. Sources familiar with the matter speaking to WSJ are claiming that Apple will do just that at tonight's WWDC 16.
Big tech companies are betting more and more on digital assistants, with AI companions gaining an ever wider presence in our daily lives. Amazon got Alexa's soothing voice in our households with the introduction of Amazon Echo, while Google is striving to touch its users emotionally with the upcoming Google Assistant, complete with a childhood backstory.
While Apple got Siri's character right the first time around, she has been somewhat limited in terms of functionality and "socializing" with other apps. This might be changing with iOS 10 and with the purported digital assistant's integration in OS X (which might get renamed to macOS, by the way). If Siri comes to Apple's desktop OS, it's a safe bet that she'll also provide some sort of connectivity and synchronization between mobile devices and Macs.
WWDC 16 kicks off tonight, June 13, at 1PM ET/1AM PT. PhoneArena will be covering everything in our
liveblog from the event
.
source:
WSJ
via
BGR