Siri struggling with Japanese, beaten by local competition
9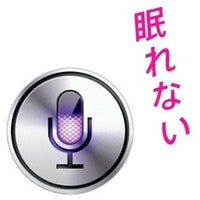 Last week, Siri became smarter. That is because with the
release of the iOS 5.1 update
, Japanese was added to the list of languages that Apple's virtual assistant could speak. However, users are now discovering that
Siri is not as fluent in Japanese as its local competitor Syabette Concier is
.
Syabette Concier is provided by local carrier
NTT DoCoMo
and serves the same purpose as Siri. After the iOS
5.1
update was released, someone decided to pit both voice-guided assistants against each other and find out which one was superior. What's more is that he was kind enough to post the showdown on YouTube for the whole world to see.
The video, which we have embedded below, is in Japanese, but here are some of the questions that Siri and Syabette had to provide responses to:
Is it cold outside?

Both services provided weather information, although Siri was slightly slower.
I have a stomach ache.

While Syabette provided directions to the nearest hospital, Siri was unable to understand the user's request. Siri was given another chance, but she failed again.
Give me a map for Chigasaki.

Once again, Syabette scores as it is tailored for the Japanese market. Siri, on the other hand, is unable to provide directions outside of the U.S.
Look for videos of Kyary Pamyu Pamyu.

If you do not know who Kyary Pamyu Pamyu is, worry not. Siri does not know either. Syabette, however, is well familiar with the awkwardly-named Japanese pop singer.
I want to cook some curry.

While Syabette responded with cooking recipes, Siri could not understand that the request had anything to do with cooking.
Wake me up tomorrow.

This time Siri worked as expected and asked the user at what time he wanted the alarm to go off. Syabette automatically set an alarm for 10:00AM.
So, when it comes to Japanese, it looks like Siri still has a lot to learn, not to mention the
various English accents
that she has yet to master. Have you, guys, had any troubles with Siri? Or has she always responded to your input as expected? Feel free to share your thoughts with us in the comments.