Siri refuses to answer certain questions about music unless you're an Apple Music subscriber
58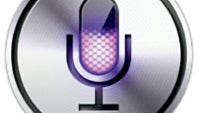 Like a stubborn child who won't answer your question until you give him a cookie, it appears that Siri can be quite petulant. Ask Apple's voice activated personal assistant a question related to music, and she might not answer unless you are a subscriber to Apple Music. Angel investor Tom Conrad asked Siri what the most popular song in the U.S. is at the moment, and was told that "she" couldn't look up the music charts because he was not an Apple Music subscriber.
Another request made of Siri, to find out the top song in the U.S. in March 1983, produced the same result. An Apple Music subscriber asking the same question not only was given the answer, but also got to hear the song play. By the way, asking the question on Google Now produced a chart showing Billboard's top songs for March and April 1983.
Obviously, it seems that Apple is set on getting iOS users to subscribe to its streaming music service. Non-subscribers, at the very least, might have been sent to a link that could provide them with the answer. Instead, Siri has turned into a shill for Apple Music, and the result does not sound harmonious to iOS users.
source:
TheVerge
via
CultofMac
Recommended Stories