Silver and Space Gray Apple iPhone XS and XS Max are in more demand than the Gold hued models
31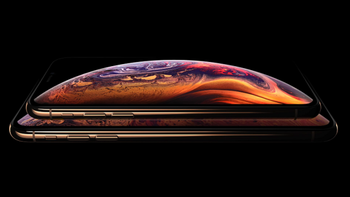 It has been approximately nine hours since Apple started accepting pre-orders for the
Apple iPhone XS
and
iPhone XS Max
. Since we know that the phone will be shipped starting on September 21st, we have a baseline to help us determine which models are experiencing the most demand. Right now, some models will still ship on time while others will experience delays of one week (Sepotember 28th).
According to Apple's online store, AT&T customers appear to be ordering the Space Gray model of the iPhone XS. All three configurations (64GB, 256GB, 512GB) will ship in one to two weeks. Surprisingly, all three iPhone XS Gold models will be sent out on time (September 21st). And the 256GB and 512GB variants in Silver are also slightly delayed by an extra week. All iPhone XS Max units are shipping in 1 to 2 weeks for those subscribed to AT&T.
Verizon customers ordering the Gold iPhone XS with 64GB and 512GB of native storage will have their purchases shipped out on September 21st. All other orders for the 5.8-inch handset will ship in 1 to 2 weeks, as will all orders for the Verizon 6.5-inch iPhone XS Max.
Those who use Sprint as their wireless provider are lucky in a way. All Apple iPhone XS orders, in the three available colors, will ship on time (September 21st). All iPhone XS Max orders for Sprint subscribers ship in 1 to 2 weeks. T-Mobile customers ordering the 512GB iPhone XS in Gold will find their new phone heading to them on September 21st. All other pre-orders for the T-Mobile version of the new iPhone models will ship in 1 to 2 weeks.
Lastly, the SIM-free version of the iPhone XS in all color and storage options will be in transit on September 21st. Not so for the SIM-free iPhone XS Max, which ships in 1 to 2 weeks for all variants.
It is still early, but it seems that consumers are not as enthusiastic about the Gold version of Apple's new iPhones. If you don't care much about the color you select, or happen to like the look of the Gold versions, you might want to choose that color option in order to get your new handset a week earlier than most other pre-orders are scheduled to arrive.