Sidebar to WhatsApp outage: Condom maker and rival messaging app weigh in
4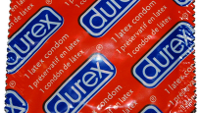 As we previously told you, messaging app
WhatsApp has corrected server issues
that prevented the app from working. Even though it is now back up, the whole affair makes us think that WhatsApp must come down. Another humorous take on the situation comes from Kenya, where condom maker Durex sent out a funny tweet, "WhatsApp is down. You know what's up? Durex." Obviously the point being that when WhatsApp was down, there were other things to do to pass the time.
Meanwhile, other messaging apps are taking advantage of the outage. A tweet from Telegram states that the app is receiving 100 registrations a second. As a result, it is doing everything it can to hold on to connections in Europe.
Now that WhatsApp is working again, hopefully things return to normal.

Durex tweets about other things to do when WhatsApp was down
source:
@DurexKE
via
TechCrunch