Shots fired: HTC exec claims Samsung "doesn't stand for anything except for profit", Xiaomi not a rival
92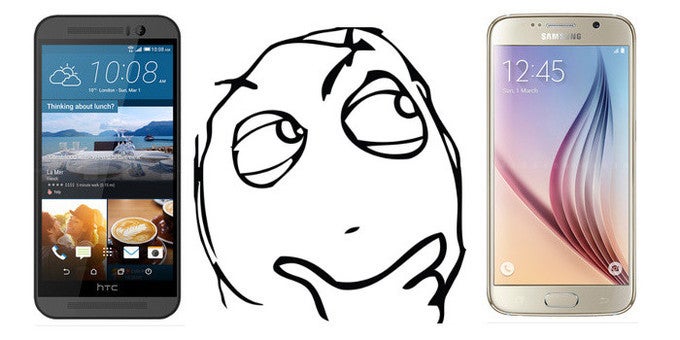 When it comes to HTC and Samsung, both companies already went all-in with their flagships for 2015. We are all familiar with the specs, the design, as well as the features of both the
Samsung Galaxy S6
/
S6 edge
and the
HTC One M9
.
What now remains for both prominent and well-known smartphone slingers is to outwit and sell more devices than one another in an improvised market war. Just like in any other war, all means are acceptable when it comes to one's goals.
One of the first shots in this marketing war just got fired by Idris Mootee, HTC's new Chief Marketing Officer, in an interview. According to him, Samsung is a
"a massive brand and enterprise"
that
"doesn't stand for anything except for profit"
. The reason for these claims is his belief that the South Korea corporation has always failed to establish an emotional connection between the consumers and its phones.
"Samsung doesn't stand for anything except for profit"
Meanwhile, Apple has been
"super successful"
in this regard, according to HTC's high-ranking executive; it's also said that HTC will go for a similar strategy with its new
One M9
.
Mr Mootee also spoke about Xiaomi and its marketing model, claiming that it's doubtful the Apple of China will ever make it to the US. What's more, he stated that its business strategy
"has a very short lifespan".


"A lot of people talk about Xiaomi. It's not really our competitor. I don't think they'll ever make it to the U.S., for a million reasons we all know. And I think their business model has a very short lifespan,"
Mootee said.
It was also revealed that HTC probably won't release a low-end, entry-level device in 2015.
"That's not the business we're in"
, Mootee claimed.