Short supplies of Apple iPhone 6 Plus keep resale prices high
41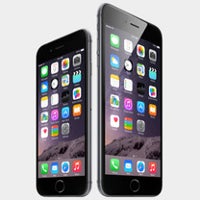 Apple continues to have difficulties meeting demand for the 5.5-inch
Apple iPhone 6 Plus
. This is reflected in the price of the phablet on various sites like eBay and Taobao. Piper Jaffrey analyst Gene Munster and his team monitor the last 50 auctions for each handset, in order to gauge a value for each phone.
Munster discovered that 42 days after launch, the Apple iPhone 6 Plus was being purchased at an average price of 124% of the phone's retail price. That is higher than the resale price for the
Apple iPhone 5s
at the same point last year. 42 days after that model was released, it was selling for 119% of the full retail price. The
Apple iPhone 6
, which has not run into any supply concerns this year, is now being sold at 94% of its retail price.
Munster says that the continued demand for the iPhone 6 Plus indicates that #bendgate was not a factor for buyers interested in the model. The analyst also noted that the resale pricing for the Apple iPhone 5s and Apple iPhone 5c dropped more than usual when the current models were introduced. That might have something to do with the larger screens on the new units. The retail price for the iPhone 6 Plus is $749 (16GB), $849 (64GB) and $949 (128GB).
"We view this greater decline to be expected given this year's 6 and 6+ hardware improvements are more substantial, which we believe makes last year's model slightly less desirable compared to an S upgrade cycle"-Gene Munster, analyst, Piper Jaffray
As a comparison, 42 days after the launch of the
Samsung Galaxy S5
, that phone is being sold for 81% of its retail price on eBay.
via:
AppleInsider