Shipments of under $150 unsubsidized Android models to hit 339 million by 2015
14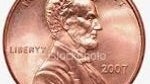 Now that we have seen the gold standard price for high-end Android handsets snuggle in at a
hair under $300
on contract, market intelligence firm In-Stat has crunched some numbers and has come to the conclusion that 339 million units of low priced Android phones will be shipped in 2015. As far as In-Stat is concerned, a low-priced model is one
that costs less than $150 unsubsidized
. According to In-Stat, the only platform that smartphone users are able to purchase for less than $150 without a contract is Android.
The company's Research Director, Allen Nogee, says that low-cost Android phones will be at blame for the widening of the
dreaded fragmentation
that has been a pox on the platform. Nogee says that most low-cost Android phones will be released with Android 2.2 or Android 2.3 aboard and despite the price, offer a good amount of features, memory and processing power. Android 4.0 requires handsets to have more a more powerful processor with larger memory which makes it very unlikely to see
Ice Cream Sandwich
in a low priced Android unit. And that leads to a big gap between high and low-end Android models.
In-Stat's report,
Less is More: The Worldwide Emergence of Low-Cost Android Smartphones,
predicts that low-cost Android models will continue using the EDGE network in coming years and have processors clocked at 600MHz or less under the hood as those cost less than $10 per unit. The report also suggests that manufacturers will use the "gray market" to buy some parts to avoid having to pay royalty or licensing fees for parts under patent. Companies expected to compete in this segment include Motorola, Huawei, Samsung, MicroMax, Spice and ZTE
source:
In-Stat
via
BGR