Several new features rumored to be part of Android O
11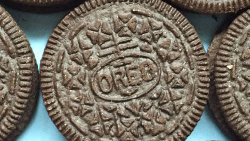 A source claiming to have knowledge about Android "O" says that finger gestures could be one of the new features added to the next build of Android,
which could be called Oreo
. Draw the letter "C" on the screen and you will immediately be shown your contacts list. The whole process is faster than asking Google to open up your contacts list. This wouldn't be something totally new. The
Huawei Mate 9
, with Knuckle 2.0, opens the camera if you draw a "C" on the screen using your knuckle.
Another feature that could be part of Android O would allow Android to recognize when a text contains an address. The recipient of the text can tap on the address, and will see the location in Google Maps. Also reportedly on the drawing board is something called
Copy Less
, which could be a new capability for the Gboard virtual QWERTY. As an example of how this works, imagine that you have found a restaurant you like in Yelp and want to pass the address on to someone you're chatting with. Typing the phrase "it's at" would automatically show the restaurant address as a suggestion on the QWERTY. Tap on it and the address will appear in the text box, waiting for you to click on send.
There is no guarantee that these new features will show up in Android O. And of course, it is possible that they will never show up at all in any future version of Android.
We expect Android O to be unveiled at Google I/O, which starts on May 17th this year.
source:
VentureBeat