Several cool applications for smartphones
2

End-user software is becoming increasingly important in today´s world of mobile communications. However, coming across really useful and interesting programs feels more and more like looking for a needle in a haystack due to the overwhelming amount of software out there. Today, we are going to tell you about several nice applications that we hope many of you will find appealing.
Dungeon Hunter for the iPhone
is an RPG game with eye-catchy 3D graphics and rich gameplay that does remind of computer classics like Baldur's Gate and Diablo. Of course, you gain levels and can improve the attributes of your alter ego, gather various objects and items and as a whole, do pretty much everything that´s typical of RPG games. A free demo version of Dungeon Hunter is available at AppStore and you can buy the full game for $4.99 if you like it.
The free application
Planets for the iPhone
managed to win us over with that it provides interesting information about the Moon and all planets in the Solar System in a pleasing and illustrative way. It can tell you, for an instance, the mass, equatorial radius and details on on the orbit of all planets in our system. Moreover, the program tips you off at what time a planet can be observed in the night sky, based on your current location.
The game
Slimeball Speedway for Android
-based handsets is controlled via the built-in accelerometer and offers really pleasing graphic setting and addictive gameplay. It allows you to play as a toxic green ball that dashes down on slopes with various steep gradient, with your goal being to clean up all garbage heaps that come your way. The more you eat, the bigger the ball and the larger the objects that you can swallow, say, waste bins, dogs and even people... Perhaps all this doesn´t sound thrilling, but in reality, Slimeball is an extremely addictive title.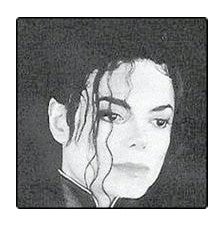 The last application we´ve picked out today is the
Story of Michael Jackson
for Symbian S60 handsets. As its name suggests, the program reveals different facts about the life of the King of Pop, Michael Jackson. If you happen to be an eager fan of the famous singer that is no longer among us, the application is virtually mandatory for you. The Story of Michael Jackson is completely free and available at Ovi Store.