Sense 6.0 makes its way to stateside unlocked and developer versions of the HTC One (M7)
14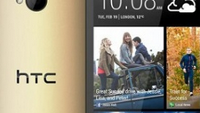 A tweet sent out today by HTC product manager Leigh Momii brings some exciting news. If you live in the U.S. and have an unlocked
HTC One (M7),
or the Developer Edition of the phone, you should be receiving an update any day now. Starting today, HTC's Sense 6.0 UI is getting pushed out to the aforementioned models of HTC's former flagship handset. Weighing in at a whopping 667.15MB, the software version is 5.11.1540.9.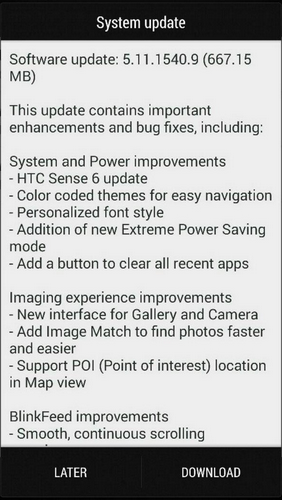 The Sense 6 update for the HTC One (M7)
So what will HTC One (M7) owners see from the update? According to HTC's changelist, Sense 6.0 brings color coded themes for easier navigation, the ability to use personalized fonts, and the Extreme Power Saving Mode. The latter is
a setting that increases battery life by 40%
by turning turning off all but the most basic functions. The update also brings a button that will clear all recent apps.
The Gallery and Camera apps will have a new UI following the update, and Image Match allows you to find pictures faster. The Sense 6 update also adds POI (Point of interest) location while in Map view.
If you own a carrier branded HTC One (M7), the latest news is that the update has reached the final certification stage at Verizon, Sprint and AT&T. Owners of the phone who are customers of those three mobile operators, should soon see the Sense 6 update. T-Mobile customers will most likely have to wait a bit longer since the update is in the development stage for the nation's fourth largest carrier.