See the great, feel the great: LG outs a drone-laden promo video for the G4
9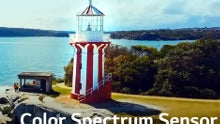 It's barely been eleven months since the
LG G3
was announced, and LG took the wraps off its new
G4
flagship. Not only that, but general availability will be as soon as the end of May in South Korea and the UK, while its global launch campaign is set to include as many as 170 countries.
To celebrate the announcement, LG has released a nifty promo video, which features the G4 strapped on a quadcopter, and flying happily around with the drone, while shooting everything it can in the process, in order to showcase its OIS 2.0+ image stabilization, and the wide F1.8 camera aperture.
During the flight, LG waxes poetic about the phone's other standout features, like the Quantum QHD Display, the swappable battery, the manual camera mode, and the nifty gestures for quick selfies.
Recommended Stories