See how big the Google Nexus 6 is next to every other Nexus smartphone
60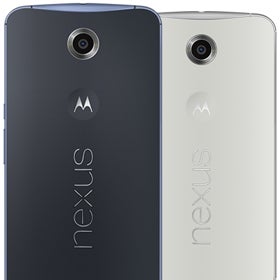 Ever since Google launched its very first Nexus smartphone - the HTC-made
Nexus One
from 2010 - next-generation models brought not just better specs, but also larger bodies (with one notable exception). As you've surely heard, this year's Nexus handset is the biggest of them all. Made by Motorola, the
Google Nexus 6
sports a massive 6-inch display with 1440 x 2560 pixels, thus being what most of us are calling a phablet.
Last week, we showed you how the Nexus 6 stacked up
against many of its rivals
, and now it's time to see what the device looks like next to every other Nexus smartphone - all five of them. This size comparison can be seen not just as an evolution of the Nexus line, but also as an evolution of smartphones in general, from 2010 - when most flagship handsets had screens smaller than 4 inches - to now, when almost all flagships are larger than 5 inches.
Of course, once the Nexus 6 is released (early next month), we'll be able to compare it to lots of other handsets in real life. Until then, though, we have to use our reliable
size compare tool
to see just how big the new Google smartphone is. Check it out below: