SculptrVR is probably the best Minecraft alternative for the Google Daydream
2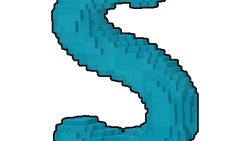 Google Daydream is Big G's take on mobile VR, introduced with the
Google Pixel
and
Pixel XL
. And while it is quite a solid system, it lacks in regard of apps catalog, compared to its competitors. However, this is slowly changing as the new VR plaftorm starts to grow bit by bit.
One of the latest additions to the Daydream ecosystem is SculptrVR – a cross-platform, voxel-building game that's all about creativity. It lets you create whole worlds on a massive scale, or shrink yourself right down to flesh out all those tiny details. In order to see more info or download SculptrVR, check out the source link below.
This is probably good news for Minecraft fans, as they've been waiting for Mojang's game to come to Daydream for a while now. However, there is no word from Mojang or Microsoft if and when the voxel-buidling pioneer will make its way to Google's VR goggles.
Some speculate that the reason for Minecraft not to be on Big G's VR platform just yet is the Daydream controller. According to some users, the controller isn't as flexible as those of other VR platforms, and Minecraft won't be a good fit for the somewhat rudimentary hardware on the controller. However, these are only speculations, so we can't know for sure whether or not Minecraft will make its way to Daydream.