Save $48 by downloading these paid iOS apps that are free for a limited time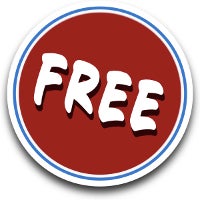 During the holiday shopping season, every penny you can save is a big deal. What we have for you today is a list of seven paid iOS apps that would normally cost you $48, but are free for a limited time. Assuming that you can use all seven, you will be saving a tidy sum of money that can be used toward your holiday shopping.
We start with
Foggy
. Normally 99 cents, this is a colorful weather app for the iPhone and iPad. The app offers simple, but addictive animation. Foggy will switch between Celsius and Fahrenheit and will offer you a multiple-day forecast along with location-based weather data. Next up is
Stackables
. There are two different versions of the app, one for the iPhone and the other for the iPad. This app is also usually 99 cents, but is free for a limited time. Stackables has won a number of awards, and you will be able to see why. The app allows you to add an unlimited number of layered effects to your pictures. There are over 200 such effects such as "
grunge textures, light leaks and bokeh textures, painterly textures, abstract sky and clouds textures, emulsion textures, grit and grain textures, analog film emulation filters, gorgeous gradients, elaborate geometric patterns and much more - all stackable, all adjustable, all undoable, all breathtakingly beautiful!
" There are also 20 professional adjustment tools such as white and color balance.
You can save another 99 cents by downloading
My.Shopping
. This app is for both the iPhone and iPad and helps you manage items you've purchased for your home or business. You can make a shopping list, or a list of gifts received or given. The app will allow you to manage non-paper coupons, and will help you keep track of items you are selling on auction sites like eBay.
SaveGram
is the next app, and downloading it now while it is free, will save you $1.99. This app is also for both the iPhone and iPad, and allows you to save any picture or video that you view on Instagram. In fact, you can save them directly to your camera roll.
The next app will save you $19.99 by downloading it for free, now.
Lumen Trails
performs a number of important tasks such as keeping track of the money you make and the money you spend. In fact, it keeps track of just about anything from the calories you consume to the amount of sleep that you are getting every night. Instead of using multiple apps for all of these lists, you can simply use Lumen Trails.
Fotor HDR
is an app for both the iPhone and iPad and would usually cost you $1.99. With the app, you can shoot HDR photographs with the camera on your device, or import a photograph from another source. Using the app, you will be able to take a picture and have the HDR processing done immediately. You also will have the option of keeping the multiple exposures for HDR processing later, so that you can continue to take pictures. You also can adjust the preset HDR styles to meet your tastes.
And for you game players out there,
Benjamin Gunships
is currently a free download. The game is for both the iPhone and iPad and is usually priced at $19.99. According to its listing on the App Store, "
Experience the Next-Generation of Arcade-Style 3D Helicopter Combat as you protect the skies above the futuristic offshore buildings owned by the banking cartels. Intensely cinematic non-stop action awaits you during the 20 mission campaign as you pilot, level-up and upgrade one of 3 playable Helicopter Gunships.
"
We don't know when these apps will no longer be offered at no cost. Your best bet would be to immediately download and install the apps you want now, before it is too late.
Download $48 of paid iOS apps for free
source:
Foggy
, Stackabl
e
(
iPhone
|
iPad
),
My.Shopping
,
SaveGram
,
LumenTrails
,
FotorHDR
,
BenjaminGunships
via
BGR