Save $20 by grabbing these five paid iOS apps for free
3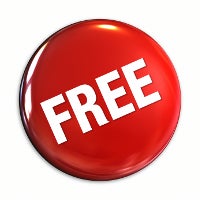 How would you like to save $20? We have here five paid apps for iOS, that you can download free for a limited time only. As usual, we'd like to jump right into the freebies. We start with
Anchor Pointer
. Developed for the iPhone, and normally priced at $1.99, this app offers a GPS based compass. Not only does it give you a tool for meeting people in large open spaces, like a park, it also helps you find where you parked your car.
Next is Quick Drafts for the iPhone and iPad. This app is usually priced at $2.99, but is free for a limited time.
Quick Drafts
is a simple tool for taking notes, creating shopping and To-Do lists. These can be emailed or sent to social networks like Facebook or Twitter. If you're looking for a simple app for creating a list of things to do or buy, this is it. Nearly half of the $20 you can save with these five apps, is represented in
Quicklytics
. Developed for the iPhone and iPad, this app is priced at $9.99, but is free for the moment. With this app, you can see a dashboard look of your Google Analytics data. Find out how many people visited your site, where they came from, conversion rates and more.
CamScanner HD Pro
is developed for the iPhone and iPad, and is normally priced at $4.99. With this app, you can scan documents using the camera on your iPhone and iPad, and send it to friends and family via social networks or email. As an in-app purchase, you can fax the documents to your intended recipients. Lastly, we have
Convertr
for the iPhone. Downloading it now, while free, will save you $1.99. The app is a unit converter. How many ounces in a pound? How many feet in a yard? (Depends on how many people are standing in it!). This app will give you the answers. We should point out that Siri will usually be able to give you the answers as well.
Five paid apps, now free for the time being. Don't blow this by waiting too long. If you think that you could use any of the five, download and install them now before they will cost you money to buy.
source:
AnchorPointer
,
QuickDrafts
,
Quicklytics
,
CamScannerHDPro
,
Convertr
via
RedmondPie