Prospective Microsoft CEO Satya Nadella says he needs Bill Gates "to be successful"
8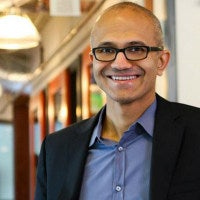 A few days ago, we heard that Microsoft had reportedly chosen its next CEO, who would be replacing long-time CEO Steve Ballmer. The prospective next CEO
Satya Nadella
hasn't officially been named by Microsoft, but it seems that he is already making requests of the Microsoft board of directors concerning the future of Bill Gates.
When we first heard that Nadella was the favorite to be named the new CEO, there was also a report saying that the board was considering an attempt to push out Bill Gates as chairman. Nadella isn't necessarily trying to stop that from happening, but he does want Gates to stick around as an advisor at the very least. Apparently, Nadella wants Gates to help him out with technology and product problems, even going so far as to say that having Gates as a close advisor is "what I need to be successful".
Supposedly, we could hear the official word from Microsoft within the week regarding the CEO position, and we will likely hear the plan for Gates at the same time. While Nadella is reportedly the favorite from inside Microsoft to get the job, there have also been rumors that one of Microsoft's top choices for an outside candidate is Google's own Android/Chrome chief
Sundar Pichai
, and negotiations are ongoing between Pichai and Microsoft over the job.