SanDisk iXpand Memory Case protects your iPhone while boosting storage
9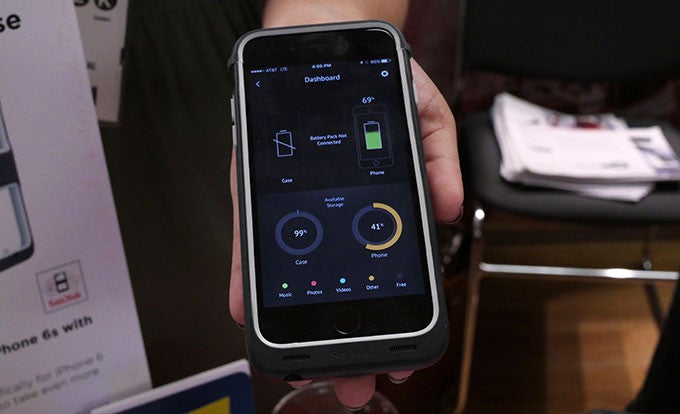 The way smartphone storage options are priced is oftentimes just short of criminal. Instead of an extra 32GB or 64GB adding another $20 or $40 to a handset's price tag – figures more in line with the cost of external memory cards – shoppers can find themselves paying through the rood for just a little extra storage space. And with more and more phones dropping the option for expandable storage, your avenues for increasing capacity can feel pretty limited. Sure, there are always
micro USB or Lightning memory sticks
, but those are just
asking
to get lost. SanDisk has just come up with what looks like an elegant solution, bringing the iPhone extra storage in the form of a case.
The SanDisk iXpand Memory Case snugly wraps around your iPhone 6 or iPhone 6s (no Plus versions, sadly), and in addition to protecting your phone with its bumper frame, it adds an extra 32GB, 64GB, or 128GB of storage – priced at just about $60, $100, and $130, respectively.
Now granted, those prices aren't exactly super-cheap themselves, but when you factor in the cost of a stand-alone case, as well as consider their ability to boost phone storage beyond Apple's own limits, those figures might just be worth it.
Better still, the iXpand Memory Case also supports an optional battery, a $40 extra that snaps on top of the case and augments your handset's charge with its own 1,900mAh battery – essentially doubling battery life. We've seen
plenty of battery cases before
, but this double-duty of battery and storage expansion is a nice touch – and one we'd like to see more of.
Perhaps the one downside to SanDisk's efforts is that you still need a companion app to access this extra storage. That's more Apple's fault than anyone's, but it's still something to keep in mind. Automation tools help minimize the inconvenience, backing up photos and video as you shoot them.
Orders are open now, with the case available in blue, gray, red, and teal.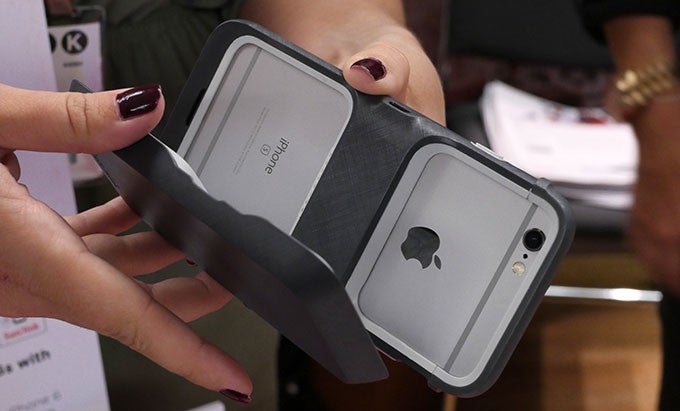 source:
SanDisk