San Francisco restaurant uses iPads as plates to serve food
21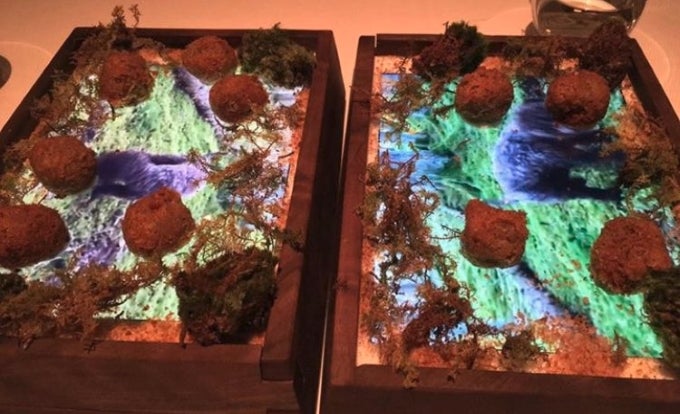 Yes, you read that right. It appears that the Quince restaurant in San Francisco has found yet another use for the
iPad
. While it's a great platform for both entertainment and work, the iPad seems to be the perfect way to complement a very special meal too.
The Michelin star awarded restaurant offers a meal called "A Dog in Search of Gold", which a famous chef by the name of Richie Nakano described as
"white truffle croquettes on iPads playing videos of water dogs on the truffle-hunt"
.
So, basically what you get with this meal is not only exquisite dinner, but also its backstory. And while this might seem like an interesting idea for truffles, we'd rather skip on the origin story of our not-so-vegetarian meals.
However, considering the iPads are working when the dish is served, we can't help but to wonder how exactly they are washed. Since you can't wash them in the dishwasher or sink, we honestly hope that the iPads are thoroughly sanitized through other means.