San Francisco Police Department conducting internal investigation over lost Apple iPhone 5 affair
7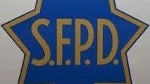 When that Apple iPhone 4 prototype
was lost last year
on the floor of a California bar and ended up pictured on Gizmodo, did anyone really believe that Apple would let lightening strike twice? And while no one knows for sure what happened, as we
reported
, two Apple security team members apparently
entered the home of Sergio Calderon in San Francisco, looking for a lost prototype
of the Apple iPhone 5.
According to Lt. Troy Dangerfield of the SFPD,
an internal investigation has begun to determine how the pair of Apple security personnel were helped by the SFPD
in searching the home of Calderon. The two Apple security team members went to Calderon's home after another Apple employee reported misplacing the prototype of the next-gen iPhone at a tequila bar called Cava22. Apple told the cops that the phone was electronically tracked to Calderon's home in Bernal Heights.
Calderon, who did admit to being at Cava22 during the night in question, says the cops never entered his home to search for the phone; instead they allowed the two Apple security men to search Calderon's house, car and computer. On Sunday, SFPD chief Greg Suhr told the San Francisco Chronicle that it is
not unusual for police to assist private investigators
as a way to make sure that there isn't a problem.
Calderon, who now says that he is talking to an attorney about the matter, hinted that the SFPD attempted to cajole him into consenting to the search of his home. He said that officers told him
that they could return with a search warrant if he failed to authorize a search
, and inquired if any illegal foreigners were living in his home. Defense Attorneys in the area say that police are not supposed to use duress to coerce consent to search a home. In addition, Calderon also says that he was not aware that the two men who conducted the search of his property were Apple investigators. He claims that had he knew that the pair worked for Apple, he never would have let them in. John Runfola, a criminal defense attorney says that by not identifying the men who conducted the search, it probably would be considered an "unlawful" search.
Runfola and other attorneys say that because the phone was not found on Calderon's premises and nothing was taken by Apple personnel, there is not much that Calderon can do about the events that took place. For him to be successful in a civil suit against the SFPD, he would have to prove that he lost something and
he can't even claim to have lost his anonymity
. After all, can you remember the name of the guy who found the iPhone 4 prototype and ended up selling it to Gizmodo?
source:
CNET
via
AppleInsider