LoJack will now recover your Samsung Galaxy S4
18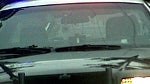 You probably have heard of
LoJack
which is a embedded system used mostly on cars. With the LoJack system hidden somewhere inside the car, it is turned off until you report the car stolen. Once that takes place, a remote signal is sent out which turns on the LoJack system in the car, transmits a silent homing signal, and allows law enforcement to find the vehicle.
The company behind LoJack, Absolute Software, has started a partnership with Korean OEM Samsung to offer LoJack protection to the
Samsung Galaxy S4
. While other similar services can be removed when you factory reset a phone, LoJack is embedded into the firmware and
cannot be removed
by criminals or by those tampering with the device. In addition, a lost or stolen phone can be remotely locked and wiped by LoJack.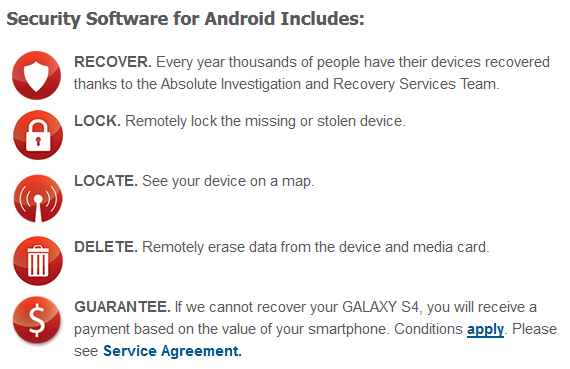 LoJack will be available for the Samsung Galaxy S4
LoJack's expertise after many years of helping cops find car stealing scum will help them recover stolen Galaxy S4 models. With
40% of crime in New York City related to smartphone and other cellphone theft
, law enforcement officials are hoping that LoJack can help lead to a decline in this amazing figure. Sheriff Leon Lott from the Richland County, South Carolina Sheriff's Department said, "
Absolute's unique approach to investigations and theft recovery is exactly what is needed to solve this serious epidemic of smartphone and mobile device theft that is sweeping across our nation
."
The LoJack system for the Samsung Galaxy S4 will be available early this summer starting at
$29.99
. Service options will be available for one year to as long as four years. Considering how successful LoJack has been in recovering stolen vehicles, this sounds like a great idea for those who need to protect the information inside their Samsung Galaxy S4 from falling into the wrong hands.
source: LoJack via
AndroidCentral