San Bernardino victims oppose Apple in battle to open terrorist's iPhone 5c
32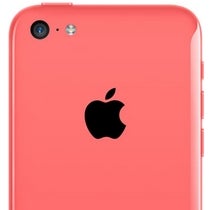 Victims of the San Bernardino terrorist attack plan on filing a brief in federal court that will support the government's demand that Apple unlock Syed Farook's
Apple iPhone 5c
. The deceased terrorist was given the phone by his employer, the San Bernardino Department of Public Health. The government feels that there could be valuable information stored inside the device including the names of possible accomplices that guided Farook and his wife throughout the planning stage of the attack. Also, a possible list of targets could be on the phone.
According to Apple, the iPhone 5c at the heart of the matter
had its iCloud password changed
, making it more difficult to unlock the device. The FBI blames the San Bernardino Department of Public Health for messing with the iCloud account, while the local agency says it was done at the request of the FBI. Apple says that
the software required to get the information requested by the government does not exist
, and it is concerned that creating a version of iOS with this so-called "back door" could fall into the wrong hands, which could lead to the loss of privacy for iPhone users around the world.
The San Bernardino victims are being guided by former federal judge Stephen Larson, who says that the victims have an interest in the information possibly embedded inside the iPhone 5c that is more important than the FBI's investigation. As Larson says, "They were targeted by terrorists, and they need to know why, how this could happen." He plans on filing an amicus brief (friend of the court) early next month. The lawyer refused to say how many victims he represents. Larson says that he is not getting paid for this work.
14 people were murdered on December 2nd inside a San Bernardino office building by Farook and his wife. The husband and wife died later that afternoon in a hail of police bullets.
Apple says that it will file this Friday, its first legal documents regarding the case.
source:
Reuters