Samsung's wearables could employ fingerprint sensor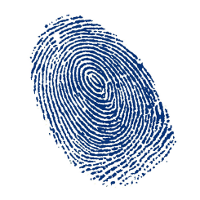 Synaptics is the name of the outfit responsible for producing the fingerprint sensor on the
Samsung Galaxy S5
. If all goes to plan, you can expect to see the biometrics feature show up next year on Sammy's wearable devices. While the fingerprint sensor on the Galaxy S5 unlocks the phone and can be used in lieu of a signature on some transactions, the question is what functionality such an application would have on a smartwatch or fitness band.
Considering that it is Synaptics and not Samsung making this revelation, it could be a matter of the supplier just "talking its position," especially when it doesn't seem so clear how such a feature could be of much use on a fitness band or smartwatch. Synaptics also believes that other companies besides Samsung, will start using biometrics on their wearable devices.
Apple is expected to expand its roster of Touch ID devices. According to connected KGI analyst Ming-Chi Kuo,
all of Apple's new devices this year will feature the embedded fingerprint scanner
, including this year's version of the both the 9.7 inch and 7.9 inch Apple iPads. There is no word on whether the Apple iWatch will offer such a feature.
source:
SmarterWatching
via
AndroidGuys