Samsung's new AI assistant will use the Galaxy S8's camera to do visual search and text recognition
13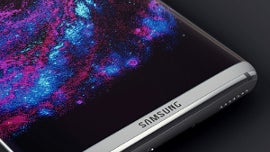 Another day, another speculation about Samsung's upcoming flagship. This time, the folks at
SamMobile
received information that
Bixby
, the new AI assistant that will come with the Galaxy S8, will be able provide users with a visual search tool and a OCR feature that will both use the camera of the S8.
The built-in camera app of the Galaxy S8 will have its own Bixby button. Upon activation, the button will give access to a search tool that will analyze anything that the user is pointing at via the camera. Bixby will then process the image, and try to identify any objects or text. The feature will basically help you search for items on the web and will process/translate any text it recognizes.
This aspect of Bixby surely sounds familiar, as there are other apps like
Google Goggles
and
Blippar
that are also able to perform similar tasks. However, Bixby's supposed
deep integration
with almost every other native S8 app might make all the difference here. For example, it could help you make a purchase through Samsung Pay after it finds where the identified object could be bought.
The new AI assistant is expected to launch exclusively on the Galaxy S8, but that restriction won't last forever. As we previously reported, a new
Note 8 device
is in the works and will likely also host Bixby upon its release.
source:
SamMobile